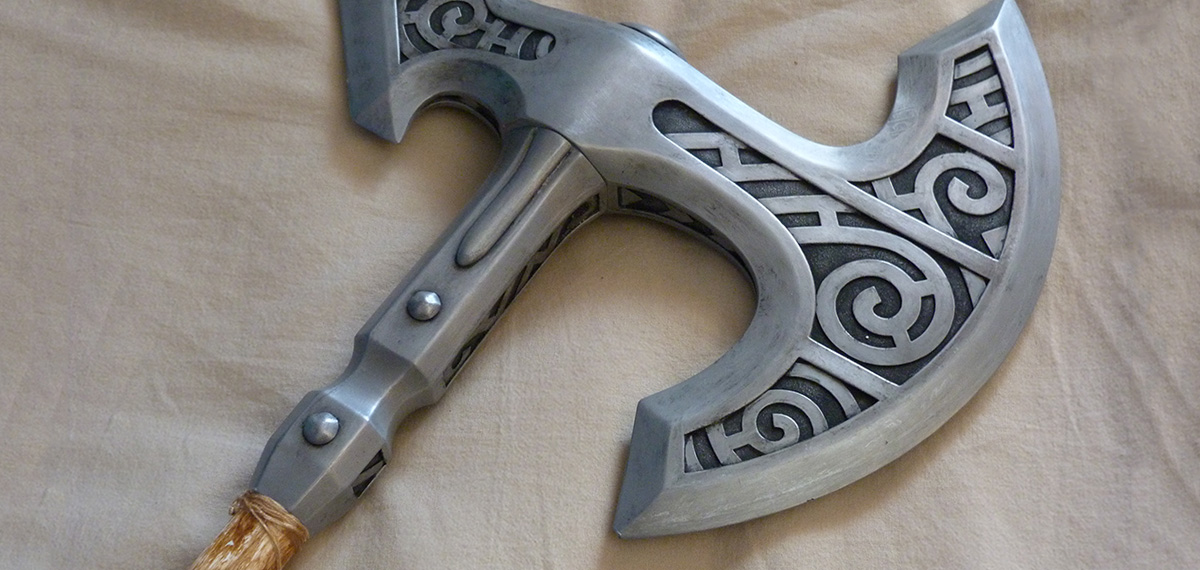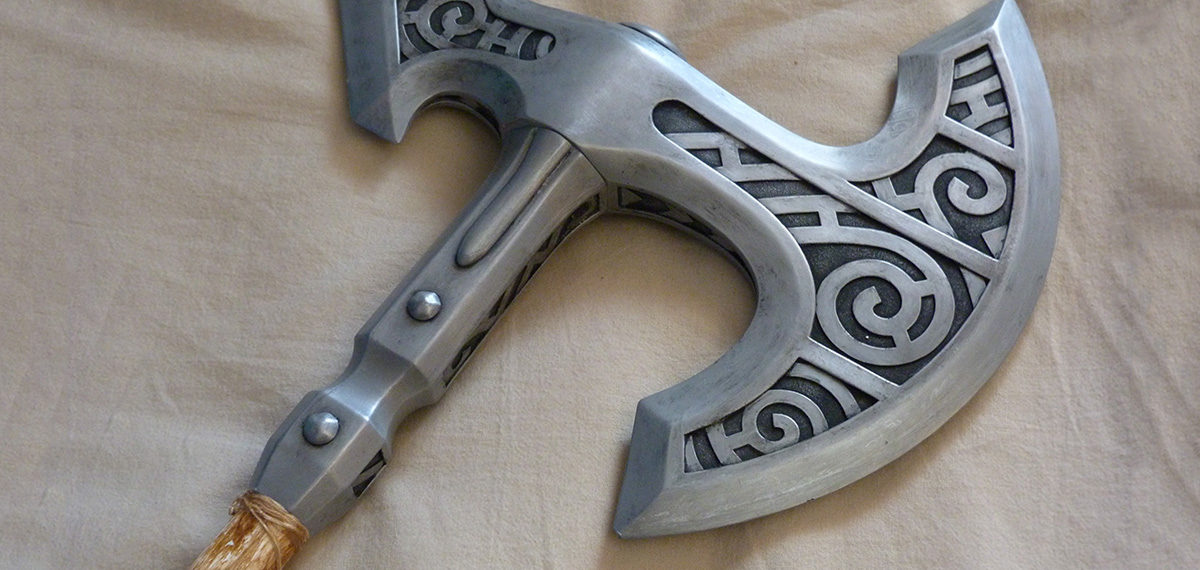 Skyforge Steel War Axe
To complete my Aela the Huntress's outfit, I built up the Skyforge Steel War Axe!
This axe was ordered from Volpin Props. If you don't know him yet, I highly recommend you to go and have a look at his work.
This axe comes in a kit, so we'll have to clean up the edges, drill, fix, polish, paint, etc. before we can go chopping wood.
You can see how things evolve as I polish the cold cast aluminum resin elements with steel wool and paint them with acrylic – black and silver for the metallic parts, a few tints varying between ochre and brown for the wooden part:
We assemble the axe by drilling and threading each element (we "engrave" the screw thread). Then, we fix the different parts with screws, so that we'll be able to disassemble the axe if necessary.
Once the axe is assembled, all we have to do is add the leather handle wrap and the rope, and glue the fake screws. Disassembling the axe is really useful here to craft the faux-leather cover (we sew the handle inside-out to hide the seams when we put it back on the right side).
Final result: