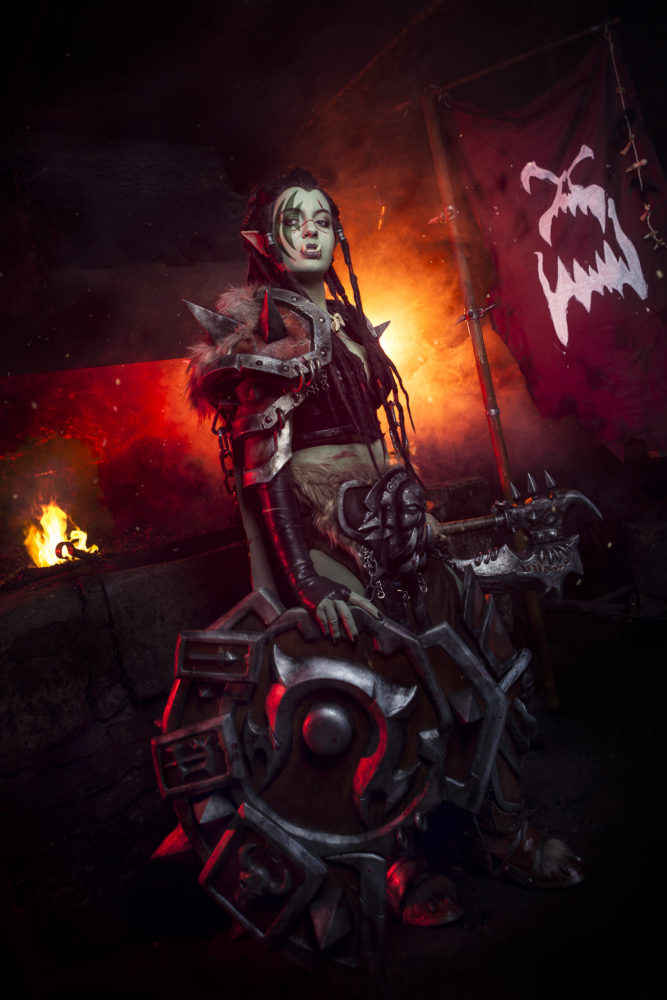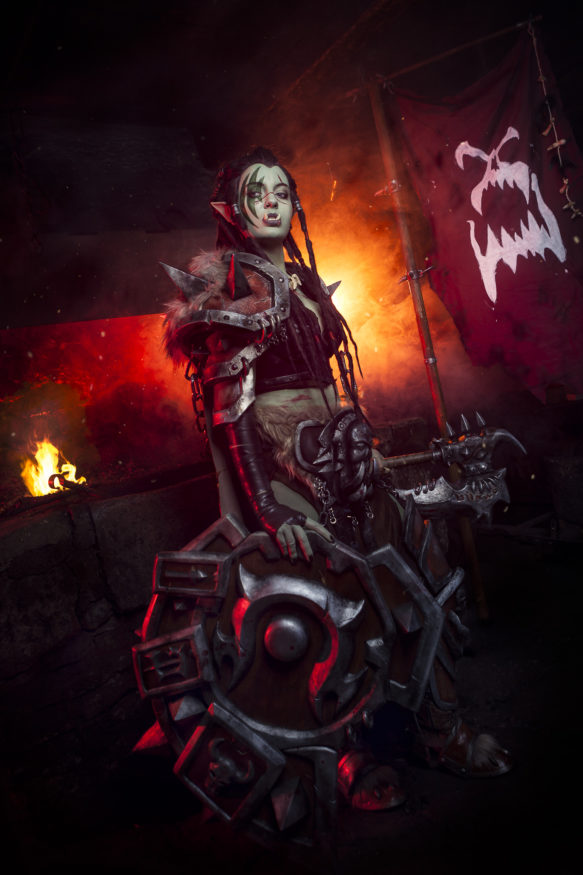 Warsong Commander
Hearthstone: Heroes of Warcraft
Creation date : 2016
Matérials : EVA foam / Worbla's Finest Art / Worbla's Deco Art / Plastiline / Silicone / Urethane resin / Aluminum powder / Wood / Aluminum wire / Suede / Fake leather / Faux fur / Cotton / Acrylic paint / Fabric paint
Awards : French representative (Crown Championships of Cosplay Finals - C2E2 - 2017) / French Champion (French Championships of Cosplay - Comic Con Paris - 2016) / 1st Place "Best of Cosplay" (Numerik Games - 2016) / 1st Place Festival Winner & 1st Place Cosplay of the Day (Fantasy Basel - 2016)
When we finally decided to go to Blizzcon (Los Angeles) in 2015, we chose to make 3 costumes related to the game Hearthstone. Marie's choice fell on the Warsong Commander card illustrated by Wei Wang.
The costume was done in about 6 months. This is the first foam and Worbla armor we made.
This costume gave us the opportunity to participate in numerous competitions in France and abroad, including the victory at Comic Con Paris which allowed us to represent France in Chicago for the Crown Championships of Cosplay, an international competition which took place in April 2017 at C2E2.
This costume was also presented for the World Premiere of the Warcraft movie at the Grand Rex theatre in Paris.