Useful ressources
This page contains 3D models of neat objets that we designed to make it easier for us to use some of our everyday products (resin, silicon, etc.). It is mostly dedicated to our fellow propmakers but can be useful no any passion-driven handy-man.
All of our 3D models are available for free obviously, but if you come to appreciate their usefulness, do not hesitate to buy us a cup of Ko-fi, it would bring us much joy 🙂
BOTOLSPOUT™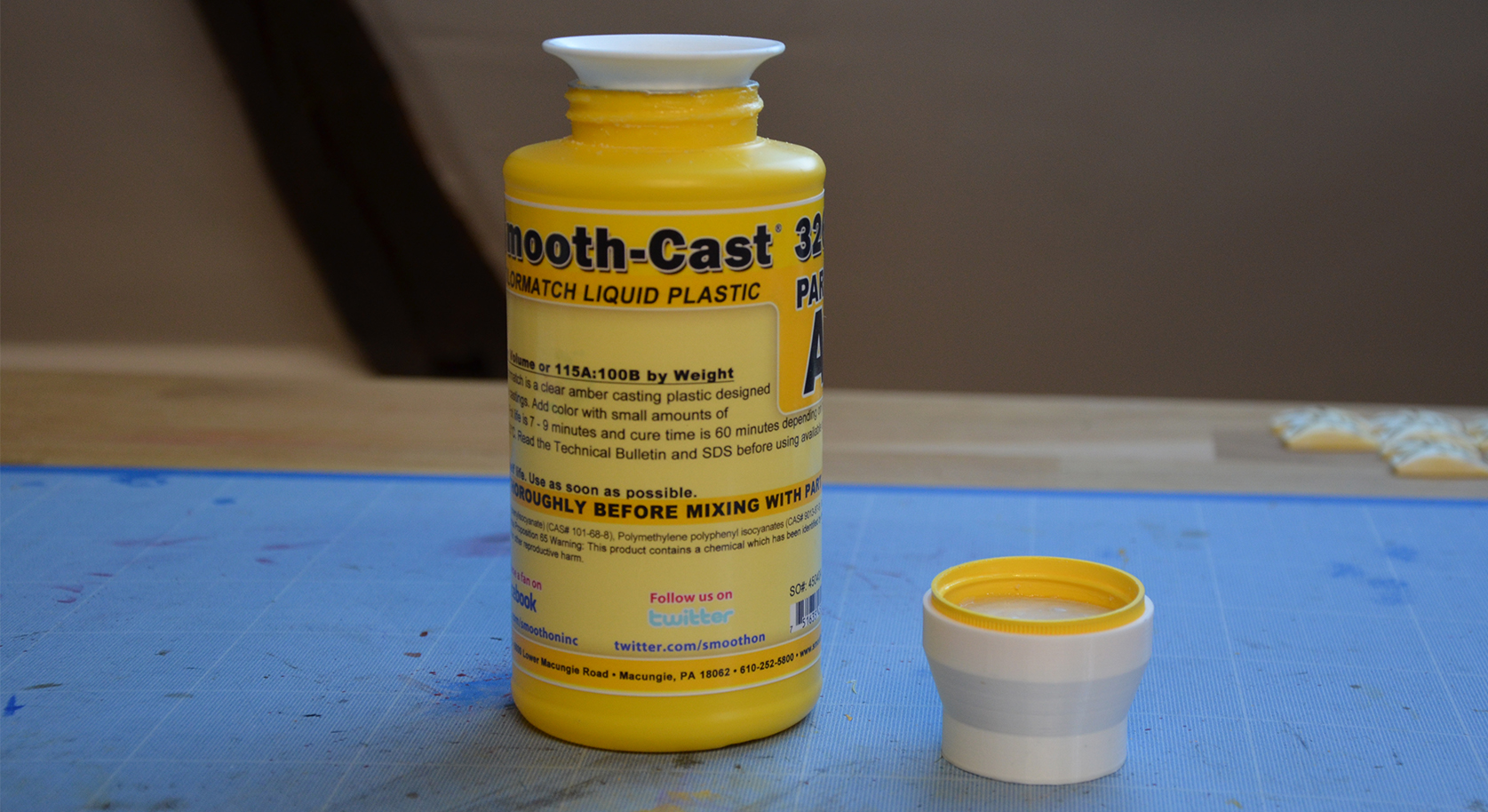 Are you a propmaker and are you using Smooth-On resins? Are you sick of spilling half of the bottle on your nice Ikea scale? Look no further, we've got you covered!
BOTOLSPOUT™ is THE new French designed revolutionary bottle spout that will change your life!
Whether you are using the small bottles (Trial Size) or the big ones (1 Gallon), BOTOLSPOUT™ will let you pour your resin without ANY SINGLE DROP spilling! No more resin dripping along the bottle, gone are the pools of wasted material on your scale! Say hello to the ever clean-as-new bottles!
Also included: the SPOUTHOLDA™ spout holder that directly goes onto the bottle cap! No way to inadvertently swap spouts around and get them mixed up because each BOTOLSPOUT™ is always on the right SPOUTHOLDA™!
This marvelous piece of technology is available RIGHT NOW for the competitive price of 599$ instead of the regular 999$, for a limited time only! Go ahead and buy your BOTOLSPOUT™ right away!
…You don't want to pay 599$? Well ok we'll just give it for free then…
Make sure to print these marvelous pieces in high quality so that they fit together well, else you'll have to sand them a bit, and nobody likes sanding!