Book us for your event!
We go to many conventions during the year, and we are always happy to discover new places and meet new faces.
You are organizing an event and want us there ? Do not hesitate to leave us a message via our contact form or by sending us an email at contact@blackowlstudio.com
We speak French and English ! 😉
Here are some services we have already provided :
Cosplay contest judging
Reviewing contestants, grading according to an established grid or not, choosing the winners and announcing them… But above all, exchange with fellow cosplayers!
Holding a workshop
We can hold a workshop about various subjects (see examples below). Most of them can be done either in demonstration (only the host will manipulate the matter) or actively (each participant has their own materials to work with).
1.Molding
Example : Molding (in two parts) of an amulet.
Description : Making of a two-parts mold of a small sculpted amulet: making a clay bed, building lego walls, applying silicone, placing air vents… Then a presentation on the different types of molds one can make to adapt to the complexity of their object: boat mold, brush on, matrix mold and so on, provided with examples of each.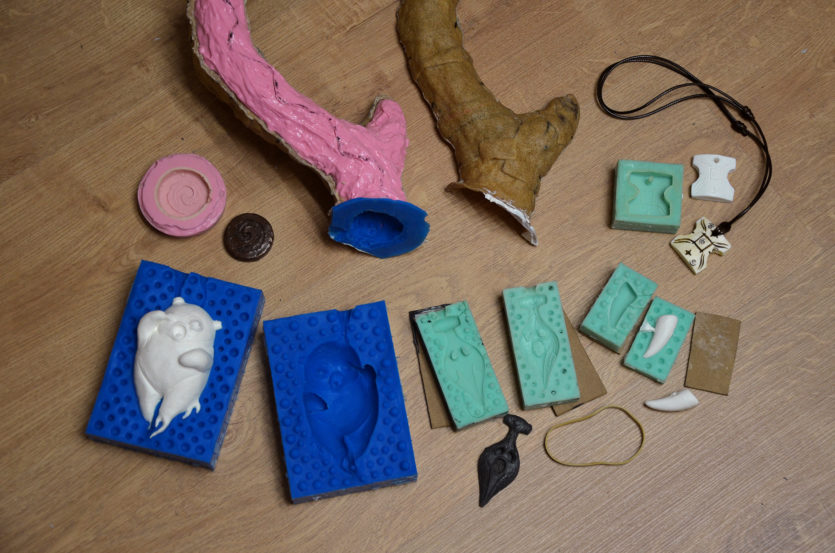 2.Sculpting
Example : Making a small skull to put on an armor.
Description : Presentation of the materials (oil clay), the various sculpting tools and demonstration on the sculpting of a skull after an paper template.
Hands-on approach for the material and tools.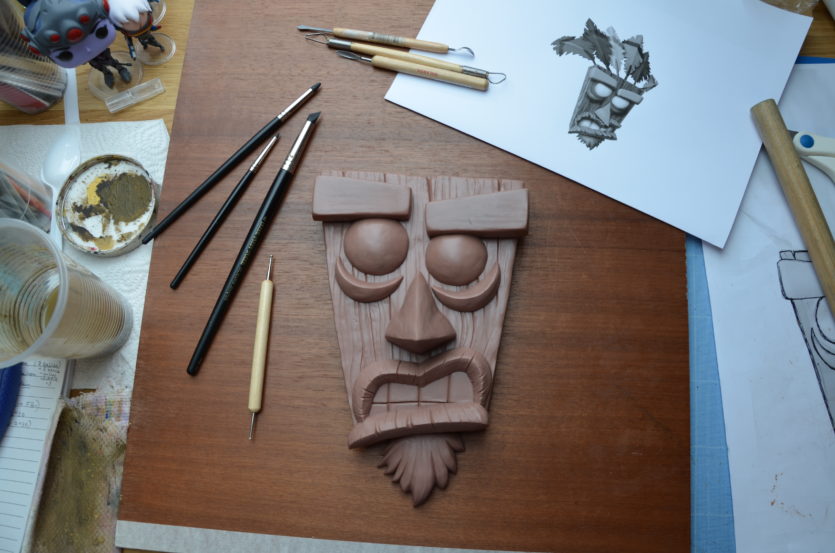 3.Résine
Exemple : Casting a mask with acrylic resin
Description : From a silicone mold, making of an acrylic mask : Applying a first layer of resin with a brush, then strengthening it with glass fiber.
Presentation of other resin casts, with an explanation on how to chose your resin depending on what you need to cast. How to use metal powder, what is rotocasting, and so on.
4.Worbla
Exemple : making of a small medal with Worbla and details with Worbla Black.
Description : From a paper template, cutting of a small medal in EVA foam, adjustments with a cutter, applying Worbla's Finest Art on both sides, hand making the fine details with Worbla's Black Art and applying them on the medal. Presentation of several other pieces made of Worbla.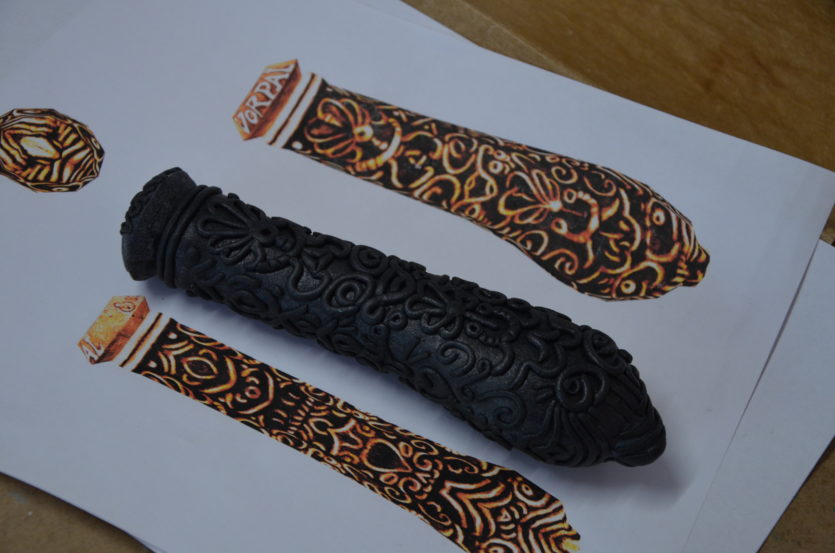 5.Chain mail
Description : Starting with an aluminum wire, we will be forming rings, cutting them one by one and assembling them as per the 4-in-1 method.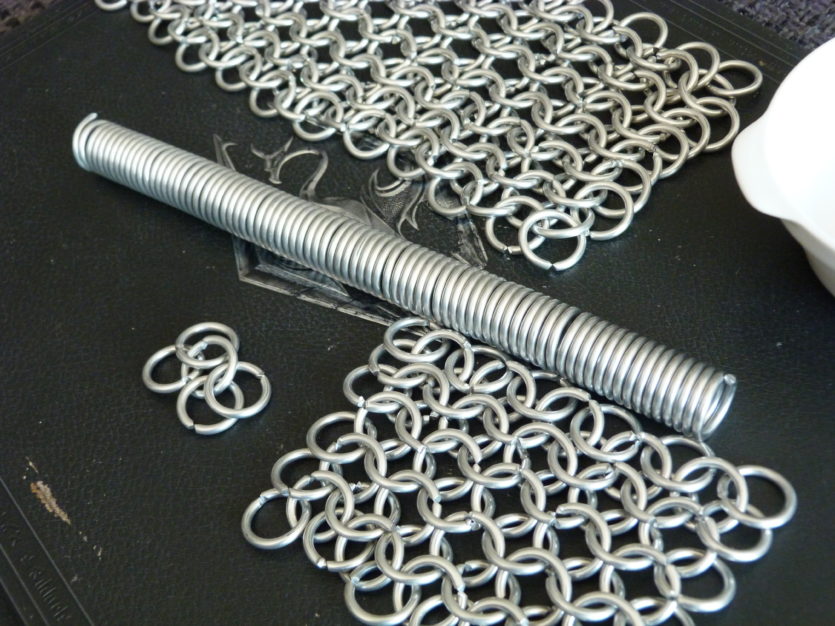 Cosplay talk / Q&A with visitors
Giving speeches on stage, about cosplay in general or different techniques and materials used in the field, about contests, the community, the job of a cosplayer…
Holding a booth (with costumes and props…)
Setting up of a exposition booth with our costumes, props, and object inspired from video games, movies, series…
Selling props, posters and goodies
Mandrakes, masks, kits, pendents, posters, badges…
Cosplay repair point
Setting up of an area with different tools at the cosplayers disposal for when their costumes start giving up. These tools include, among other, a glue gun, some Worbla, scissors, safety pin and so on. We also give an helping hand to people in need.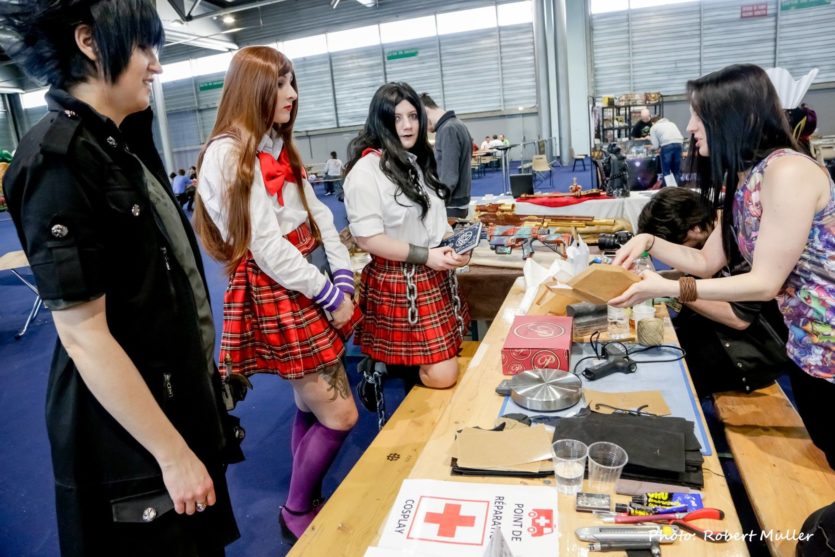 Photo-shoots and animations
Posing with visitors in front of a photocall, selfies, animations, poster signing…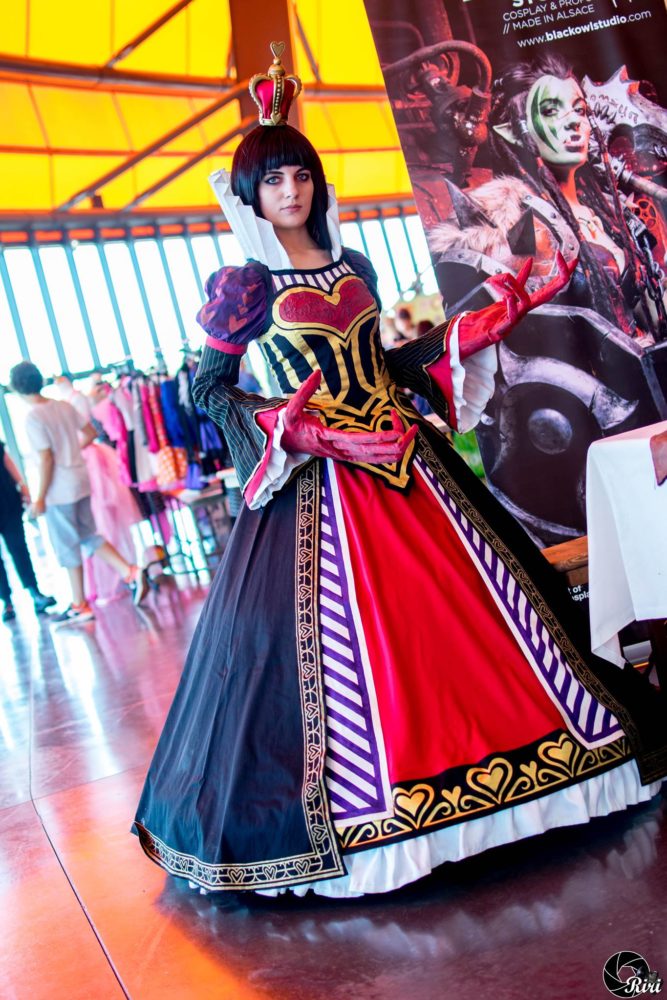 Contest trophies
We make on demand resin trophies for tournaments, cosplay contests, or any kind of competition. Prices available on quotation.
Interviews
Do you want to write a paper or do an interview about cosplay, our group or what we do? Do not hesitate to send us a message detailing your needs and we will do our best to respond accordingly.